It is basic human psychology that one tends to be much more motivated to work out when dressed comfortably. Be it a long run or an intense gym workout session, one always wants to look and feel at their best.
There is nothing wrong with working in baggy tees or old sweatshirts. But wearing the perfect and comfy activewear just hits differently while working out. One feels more confident in one's body wearing a set of gym outfits. One can find work for it apparel at weworkin.com. Working out feels more motivating, energizing, and fun in these workout clothes.
Whether running a marathon, hitting the gym, going for a pilates session, or a power yoga session, there are suitable activewear and outfits for every type of workout. This article provides some great outfit ideas to style workout clothes in 2023 that are pocket-friendly and comfortable.
Guide To Dress For A 'Move Your Body' Session
The most crucial aspect here is to dress in clothes that makes one feel great about their body, no matter the body type. One must dress for themselves and not for society's unmatchable and ever-changing outfit trends.
1. No matter what type of movement or exercise one performs, comfort should always be the top priority. One must choose clothing that provides utmost comfort rather than carving out a toned body. Comfy clothes help one breathe and focus on the performance rather than breathing heavily to catch their breaths due to tight-fitting outfits.
2. Wearing jewelry while exercising is a big 'No.' Swinging necklaces, large earrings, or fancy rings can seriously mess with a perfect workout session. One can easily get distracted due to these ornaments. Also, there are higher chances that you may lose or damage them while working out.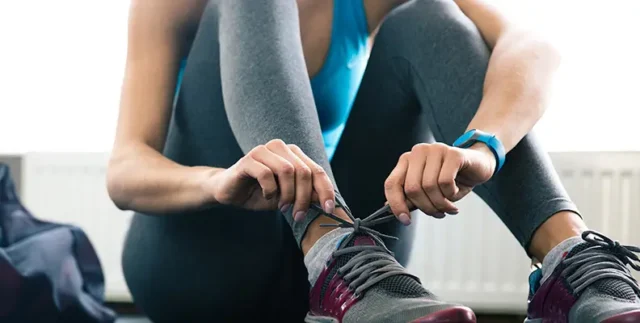 3. Choose a functional pair of sneakers. The type of footwear depends on the exercise one is performing. For yoga or pilates classes, you won't need it. But while running or exercising in the fitness studio, one must get suitable and functional shoes that will assist in diverse and intense movements involved in the exercise.
4. Decide the color scheme. This tip is entirely subjective. Some may feel powerful and motivated in dark black clothing, while others like to add vibrant colors to pump up that energy. The key here is to match your outfit with your current mindset or vibe.
5. Add layers to the outfit. Layering one's activewear can make a huge difference to the overall appearance. It adds more professionalism and inspires you to push yourself harder and work towards the body's goals. Starting with basics, adding tanks or T-shirts, and wrapping up with a sweatshirt or a hoodie is a simple way to style a great gym outfit.
Gym Outfits Style Guide For 2023
This section has some great ideas for your next training session in 2023. These trendy yet functional ideas will surely give you a motivation boost to move your body.
Matching Color Combos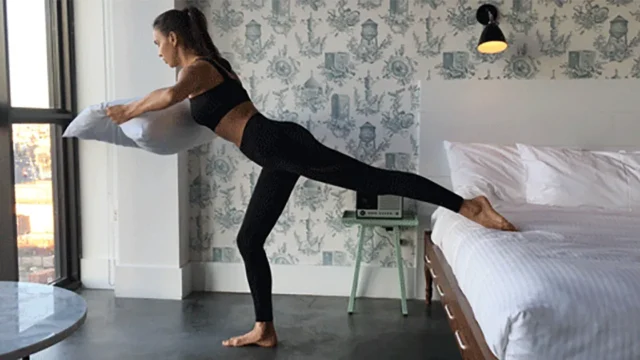 It is the best outfit for someone who loves to wear colorful clothes with matching accessories. It includes racerback tank and bike shorts, a matching cap, a gym bag, and sneakers.
You can decide on any color of your choice and hit the gym with this monochrome outfit. The tank top is perfect for intense gym sessions, and the bike shorts add more flexibility to your movements. Pair them with complementary pair of sneakers to add that increased mobility to your exercises. A trucker hat or a snapback hat goes well with this combo.
Basic Unitard Combo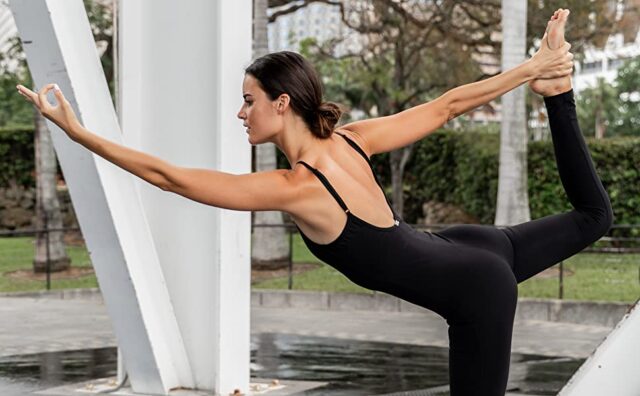 Bike unitards have been the trend this year as many fitness influencers have been advertising about their comfort, flexibility, and functionality. Add a classic hoodie, a backpack, and a pair of sneakers, and your basic unitard combo outfit is complete.
This set saves time, money, and effort as it is a minimalist workout set. One doesn't need to wash three or four pieces of clothing with these gym robes.
It is the perfect outfit for hot summers when you don't feel like wearing those tight leggings or yoga pants. Wear your gear while running, brisk walking, weight-lifting, or cycling; this classic combo goes well with every type of workout.
Leggings And A Crop Tee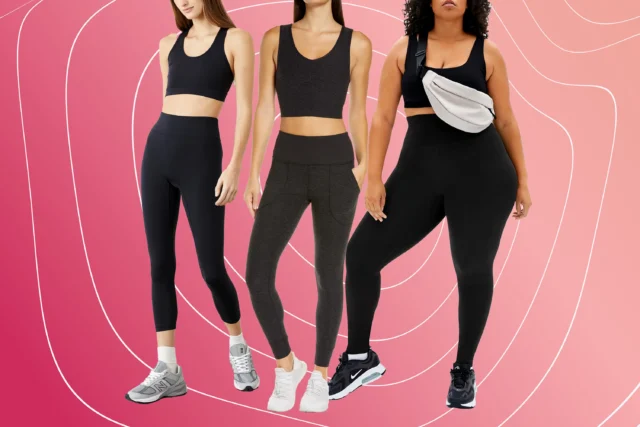 This one is the most basic yet most functional of all clothing sets. Pair some stretchy and elastic leggings with a complementary muscle crop t-shirt to move your body the way you want and perform your best without getting distracted.
Combine it with sports shoes to match the color of your crop t-shirt, a cross bag, and a trucker hat. It includes just the basic wardrobe clothing, so one need not invest too much in this one.
Winter Essential Sweat Robes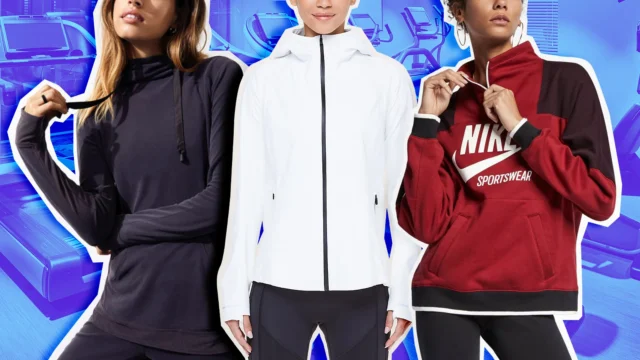 It is excellent for those freezing winters when you don't feel like stepping out of the house. It includes a racerback tank top, stretchable ankle-length leggings, a full-sleeved hoodie, and a blending beanie.
Wear the complete outfit while walking outside, and take off the hoodie and beanie while gymming. One need not worry about feeling too hot or too cold with this one anymore.
It is best suited for jogging, running, and brisk walking. Basically, everything that you do outside in the frosty, cold winters. This fully covered attire keeps you warm and helps you burn those calories without suffocating yourself.
The Bottom Line
2023 has brought up many trends to the spotlight. One such fad is wearing classic gym outfits. Many celebrities show off their toned physiques and muscles through their funky workout wear. One can get inspiration from them and use their styles to make your gym attire look perfect. You can select your best option from the above to kickstart your fitness journey, or if you are already a fitness freak, keep pushing yourself through this journey. Always remember, a great gym outfit makes you feel your best and lets you breathe comfortably wearing it while still providing support to your body.