[2021 Sustainable Activewear Brand] 7+ Questions about Sukoon Active answered by the Founder – Arshiya Kherani
With its latest collection launching in March, _shift meets CEO of Sukoon, Arshiya Kherani, to take a behind-the-scenes look at her brand.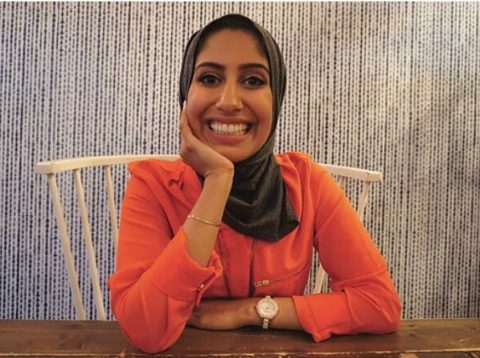 What does the name Sukoon mean?
The word sukoon means, "at ease," in Urdu and Arabic. It's a word that I loved the sound of when I was growing up. It was natural to name my company Sukoon because I want our customers to feel at ease when they are wearing our products; I want them to feel empowered, strong, and at ease with all the different parts of their identity.
Which Sukoon product is your favourite?
I love both of our hijab products so much. They both fall in line with everything that is important to me when picking my daywear hijabs. They are light, versatile, comfy and in line with my personal aesthetic. Designing these two products has been my heart and soul and I'm so proud of how beautiful, functional, and empowering they are.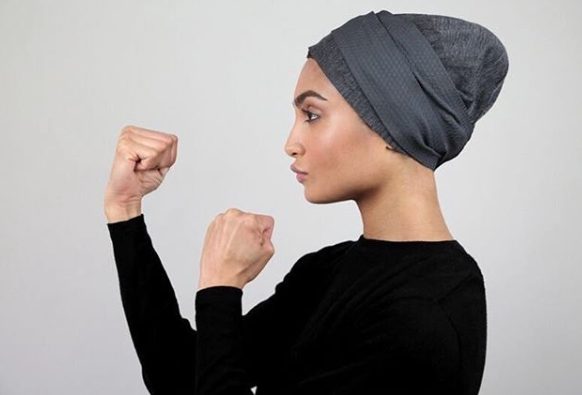 Why is sustainability important for you and how do you ensure that for your products?
We are a brand whose ethos is based in a value system, and so it was never an option to be anything but sustainable. We ensure sustainability from choosing which fibers we source and where they are sourced from, the dyes and water treatments utilized, and then in the facilities of our mills and factories where our fabrics and garments are manufactured. We have also taken steps to reduce virgin plastic wherever possible in our packaging. We use 100% recycled poly bags for mailing, and we use recyclable paper sleeves instead of plastic packaging wherever possible.
How is Sukoon different to mainstream brands such as Nike, which sells the Pro Hijab?
Sukoon Active is a brand that is purely dedicated to solving one problem for one customer type: a customer that is looking for more coverage and better quality in their activewear and active hijabs. Brands like Nike that serve the mainstream market might consult with Muslim athletes in their design process, but for them, it is one product out of a million. For Sukoon, it is the product. Sukoon reflects the way I live my life every day. I work out 4 or 5 times per week, I've worn hijab for 10 years, and "prototyping" happens while I'm running the Williamsburg bridge, while I'm at kickboxing class, or while I'm practicing yoga headstands. I personally believe that the mainstream brands aren't immersed enough in the need for an activewear hijab to make the product the best it can be for Muslim women. Sukoon is different because we live the lifestyle that this product solves for every day.
What has been one of your biggest achievements for Sukoon?
One of the biggest achievements for Sukoon has been to establish a sustainable and ethical overseas supply chain. We are proudly headquartered in NYC, but we have traveled the world in pursuit of the best quality and sustainability standards. We are so proud to have taken the time to develop strong relationships with manufacturing partners that can bring our products – and our vision – to life.
What has been most difficult for Sukoon?
One of the most difficult things for Sukoon is that we are a small, bootstrapped company, which means we are constantly in pursuit of more resources (primarily, time and cash). I thought this would get easier over time, but I'm finding that the longer you run a business, the more costs you must incur. It's a timing game, and I hope to keep getting better at this as the company grows.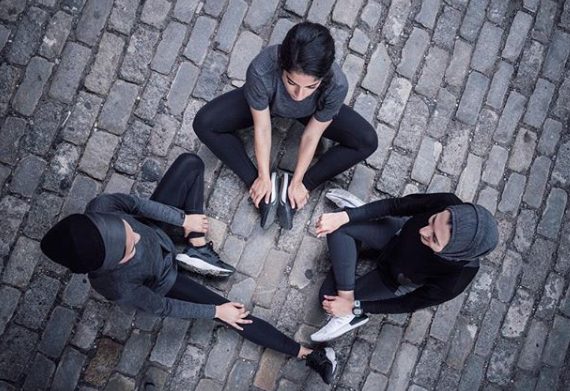 What do you love most about the Signature Collection?
The Signature Collection was our first collection. It was such a hard product to get into the market because it was our first time, but we did it. Compared to our second collection releasing this spring, I can see all of its imperfections, but I wouldn't change it because we learned so much about our brand, our products and our customers from that collection that has allowed to us to build something so much better this time.
What's next for you and Sukoon?
We are launching our new collection the first week of March, and all of our energy is going towards making that a success! Follow us on Instagram, @sukoonactive and me, @arshiya_kherani for updates and behind the scenes. And tag your friends.