When it comes to accessories that can really give your tired outfit a real boost, jewelry items are usually the safest bet. The selection of a well-chosen piece of jewelry can really liven up a look, and there are plenty of styles and types to go for, and usually, the variety comes in diverse ranges that suit any budget.
On the subject of budget, it's worth noting that purchasing jewelry online has really opened up the market. The cost of pretty much any piece of jewelry, when compared between online and at a local jeweler, will almost always invariably see the online item sell for much less.
Previously there had been concerns about buying luxury items, like jewelry, online as many might have been worried about potential security issues with the item arriving and indeed the problems that might come with regards to a returns policy. Now, most reputable online jewelers offer terms that allay these fears, and that's why the push to buy online has increased so dramatically over the past year or two.
Now when it comes to jewelry items that will really complete your ensemble, here are seven accessories we can heartily recommend.
1. Personalized Jewelry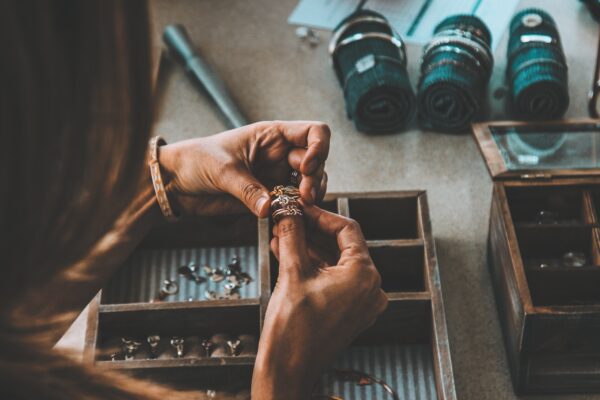 In terms of jewelry that is ahead of the fashion curve, custom-made jewelry has experienced a real surge in popularity over the past year. This has been down to celebrity endorsements, with items of this kind being worn on catwalks and red carpets by the likes of Rihanna, Taylor Swift, and the Duchess of Cambridge.
Names necklaces, like these stylish ones here, are great for making a statement, and they will go with just about any outfit you have in mind and are good for both work or for going out on the town. You can use them to shout out your own personality or to mark your loved ones, perhaps opting to follow Kate Middleton and have your children's names represented on the necklace.
2. Pearls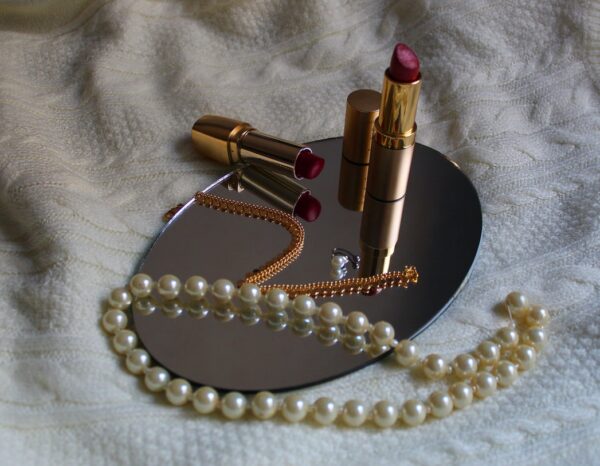 It doesn't matter how you choose to use them, but pearls presented in a jewelry item will always work a treat. There is a timeless elegance to pearls, and that's why as a fashion trend, they always come back.
Either as a choker or in an ornate bracelet, pretty much however you wish, the sophistication that comes from wearing pearls (real or fake) is palpable, and if you don't have such an item in your jewelry case, then you need to rectify this as soon as possible.
3. Double Chain Necklaces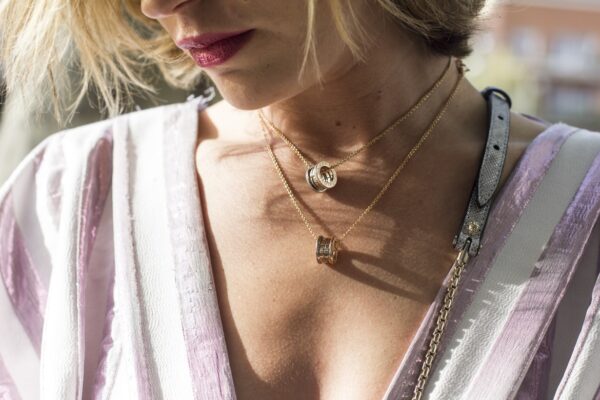 These are just to die for. Chains were starting to make a comeback in 2023, and now in 2023, they've doubled in appearance. The layering of jewelry is always a nice look, and these are great for elongating your neck and perfect with necklines that are heading southwards. You can check more pieces of jewelries from adinaeden.com.
They can be seen as high-end or even as a nod to punk; it all depends on your attitude and how you pair them with your choice of clothing. What are you waiting for? Get one now!
4. Chunky Gold Chains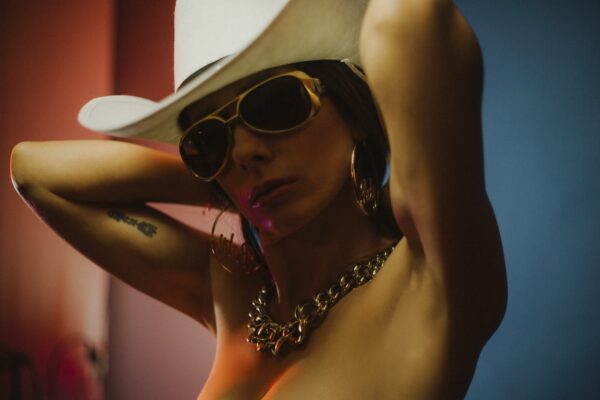 These are the ideal bling accessory and go with everything. Clearly, it takes a little courage to be this flagrant with this jewelry choice, but it's a daring look that's going to be huge in 2023 and beyond.
Go for a wide chunky chain and an oversized look to really help it accentuate and make sure it's in keeping with your look. This type of accessory won't go with everything, and therefore you'll need to think about how to best show off your chunky gold chain.
5. Bicep Bands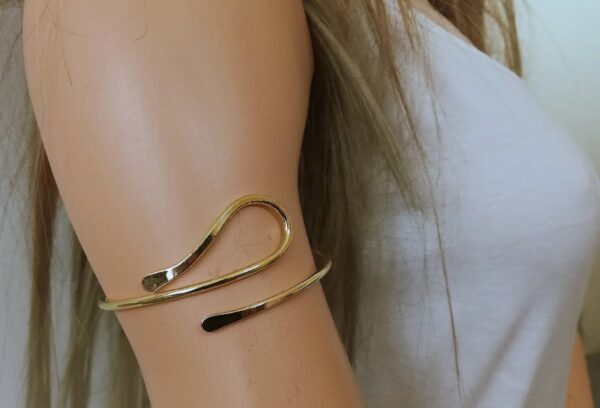 To be honest, this is a look that won't work for everyone and is very much a style choice that is equally loved and loathed. We love them personally, and they have been all over the catwalks over the tail-end of 2023, and we can see that they will be big on the high street in 2023.
There is elegance at play here, but it may be more of a summer option as the chances of wearing these in the winter so that anyone can see them are slim to none. They come in all sorts of designs and can be inexpensive or pricey.
6. Oversized Hoop Earrings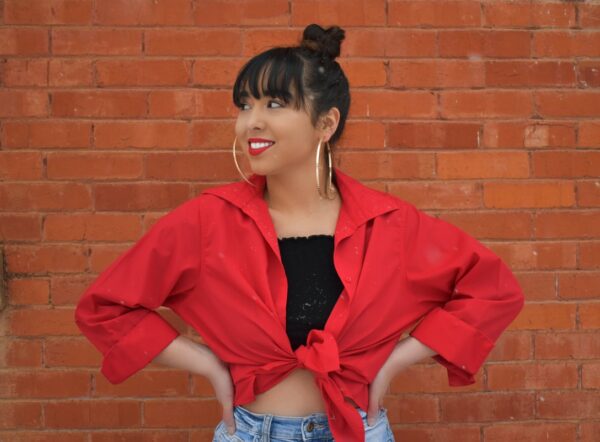 2023 was all about oversized items, and this will remain the case with regards to hoop earrings. This might not be practical, but it's a look we think works, especially if you are out in an expensive restaurant or bar.
This isn't the type of look that will be relevant for day-to-day chores, but when you are dressed up to the nines, these will finish off the look with precisely the amount of aplomb you might be looking for.
7. Belly and Body Chains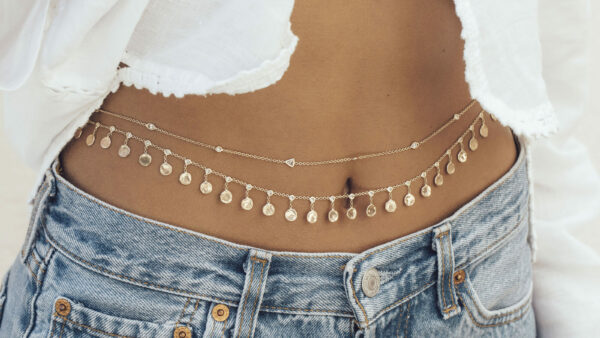 There is a school of thought, and not one we agree with, that belly chains are solely the preserve of the teens. Belly chains are going to be huge in 2023 and can be worn by anyone who has the confidence to do so. There are loads of different styles and materials at play here, and we believe the outlet malls and online stores will be resplendent with different options.
This is another trend that celebrities have pushed effectively, and the sheer weight of Instagram posts showing the likes of Kylie Jenner, Gabrielle Union, and Hally Berry has only helped to massively push this trend into the public consciousness.
Focused Approach
Obviously, you don't need to have all seven of these items in your locker, and the whole approach to effective accessory shopping is finding a couple of pieces that serve multiple purposes.
Accessories, by their very definition, are items that are there to piece things together, and having a couple of lifesavers that can really work in your favor is sometimes all you need.
In the age of fast fashion, a term that we'll hear a lot more of in the coming year, there is a need to be more environmentally friendly when it comes to our fashion shopping choices and buying an accessory or two, rather than a bunch of new outfits, is far more ecologically sound and being more responsible when it comes to buying clothes is certainly going to be something that is discussed more frequently in 2023.