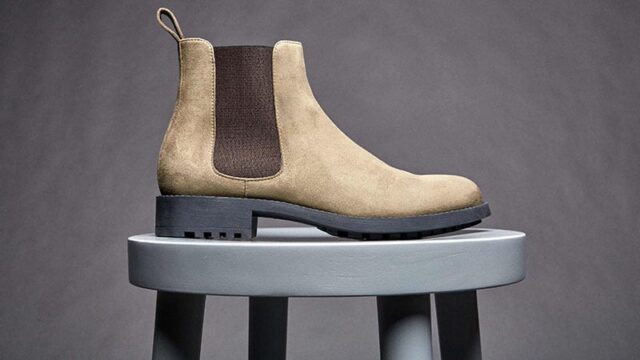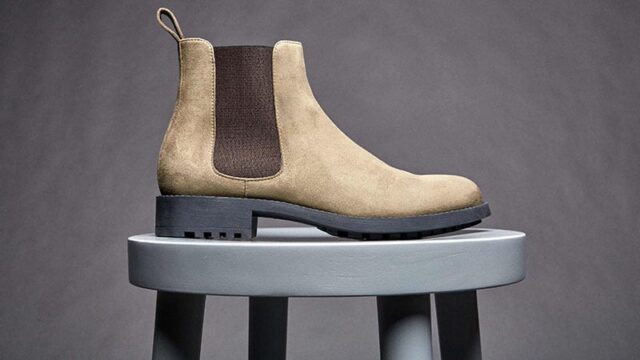 Though the material gets stained or get worn out easily, suede is always a popular choice when people look for shoes to go with smart-looking attire. Keeping it fresh and clean could be challenging, since its delicate and even wearing it on the street will damage the surface. If you don't want to replace an old pair every time it gets dirty, knowing how to clean suede shoes is a crucial skill. Not all of us have the equipments at home, so we are here to teach you how to clean your suede shoes with things you can find at home. Read along to see how you can clean your suede shoes at home with simple steps.
Can You Clean Suede Shoes?
When you try to clean suede shoes, you'll have to handle them with care. If you are not careful enough, you might end up damaging your shoes as you clean them. If they are pure suede, you should only clean them with your hands and you must not put them in washing machines or go through a dryer. Don't forget to check if there are any tags that on the shoes before you start cleaning them.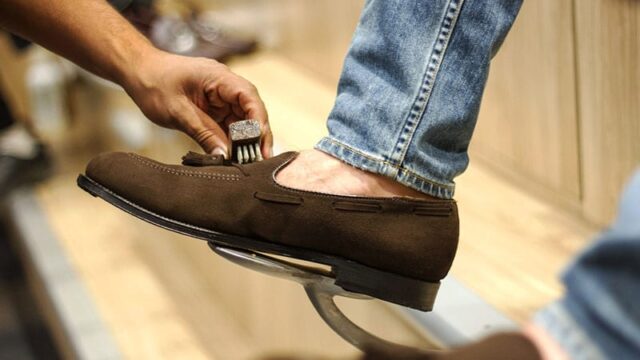 Cleaning Suede Shoes
It might sound challenging, but as long as you follow our suggestions closely, your suede shoes will be clean in no time.
How to Clean Suede Sneakers / Trainers
A lot of us opt for suede trainers for daily wear. They go with most outfits and make your attire more stylish. Yet, if you wear them out everyday, you are risking having it stained and worn out quickly. When they start getting stained, you should clean them from time to time. To start with, remove the shoe laces and get a shoe tree to maintain the shape of the shoes. Use suede erasers to rub off dusts, then use suede brushes and cleaners to clean the stains. Don't forget to let it air dry before you brush to reset the nap.
How to Clean Suede Boots
It is essential to keep suede or nubuck boots clean to maintain a polished look. Similar to cleaning suede sneakers, take off the shoe laces. Soak the soft bristle brush so it doesnt scratch your shoes as you clean it, then gently brush the surface in small circles. After you finish cleaning the stains, let it air dry for at least 24 hours so it is dried thoroughly. To make it look polished and refined again, apply mink oil with a small suede brush so it will appear to be soft and smooth.
How to Clean Mud and Dirt Off Suede Shoes
Mud and dirt are common stains on suede shoes. You should clean them efficiently before it leaves a mark on your suede shoes. After the mud or dirt dried, you can start removing the mud or dirt with a brush completely. If the the stains remains after you cleaned them, try using steam to soften your shoes before allowing it air dry thoroughly. Repeat the process for a few times until the stain is completely removed.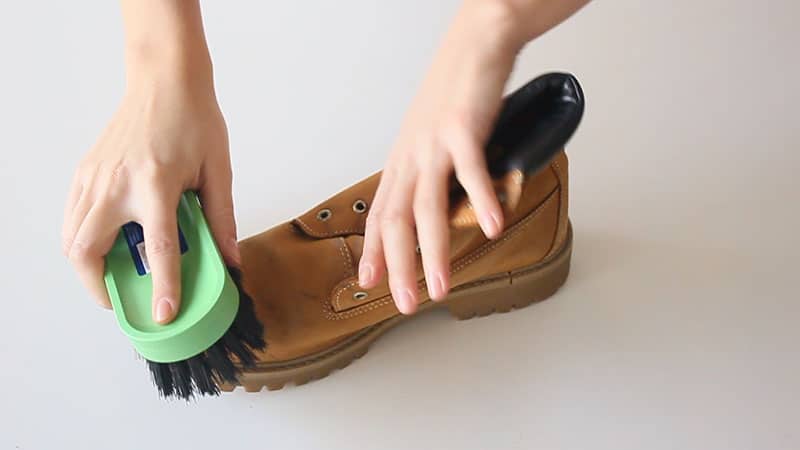 How to Clean Suede Shoes at Home
You can also clean your suede shoes at home, as long as you can handle them with care and a focused mind. These simple steps will teach you how to clean common stains from your shoes. Simply stuff your shoes with paper to maintain its shape, then use a suede brush to get rid of light stains. If they are tough stains, you can try removing them with an eraser. If they are water stains, use a wet cloth to wipe the area and then have it air dried. If it doesn't work, then use suede brushes or eraser to brush it off.
How to Clean Black Suede Shoes
Surprisingly, black suede shoes are harder to clean. Though they can rarely get stained, chances are that the black colour might fade as you clean them. After you clean them like how you clean suede shoes of other colours, simply brush on some black suede dye, or apply black crayon to the cleaned area with your fingers. Then your suede shoes will look just as pretty as it was.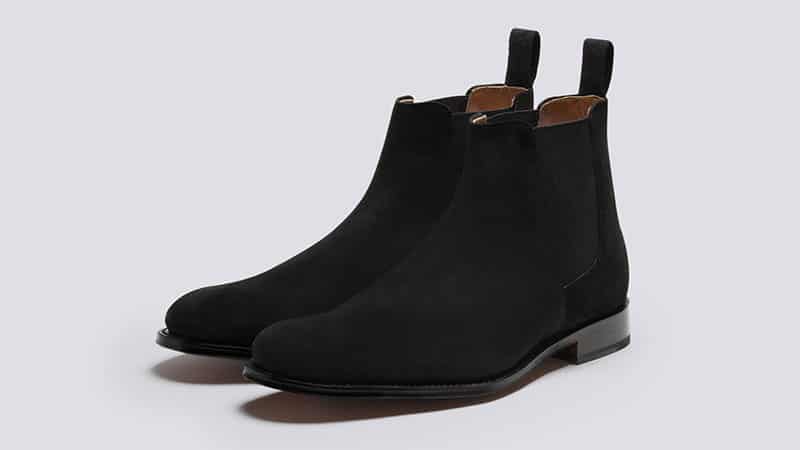 How to Clean White Suede Shoes
Who doesn't love a pair of white suede shoes? However, they are obnoxiously easy to stain. Use a suede protector to get rid of any dirt efficiently so the dirt won't leave a stain and keep your white suede shoes looking fresh and polished. Damp the area with a bit of water, then use an eraser to rub off the stain. If your shoes still look worn-out, apply some white vinegar with a soft cloth then let it air dry completely. Brush the surface so it restores the nappy texture.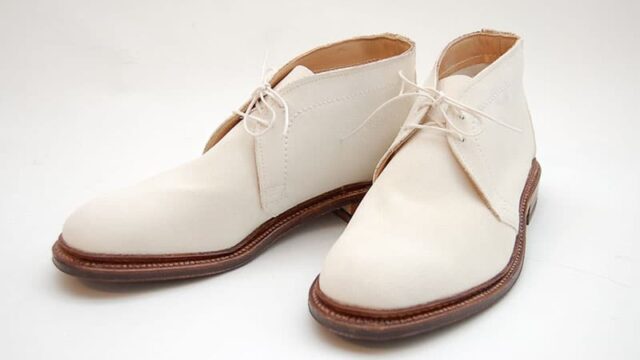 How to Clean Faux Suede Shoes
Faux suede is a great choice for clumsy users. They are less likely to stain and is more durable than traditional suede shoes. Though it is less demanding in terms of maintenance, regular brush up and cleaning will make it more classy. Simply wipe off the dirt with water and vinegar and stuff paper in the sole of your shoes as you air dry them to maintain the shape of your shoes. Finally, you should brush them ofter they are dried completely.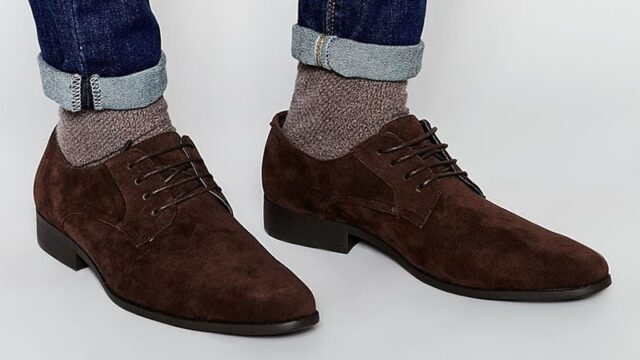 How to Clean Suede Shoes Without a Suede Brush
If you only have one pair of suede shoes at home, don't worry, you don't have to purchase a suede brush. Use a spare (or old) tooth brush as a counterpart. Toothbrushes are soft enough to remove the dirt without ruining the fabric. Use erasers to remove the stains. Emery boards and steam are also useful in removing tougher stains.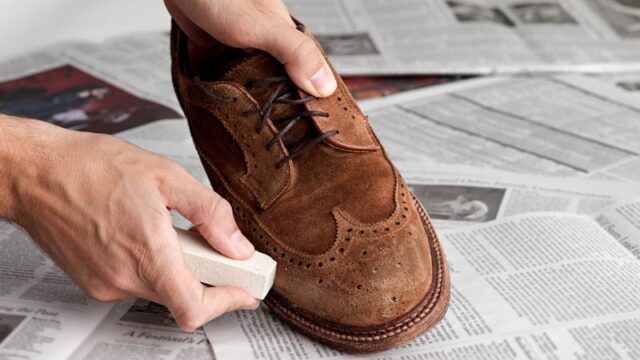 How to Clean Suede Shoes Without Suede Cleaner
Without suede cleaner, the suede brush and eraser can still do the work on their own. They can remove most of the stains. If the marks are not disappearing, you could try damping the area with some soap water or use some white vinegar to dissolve the stain.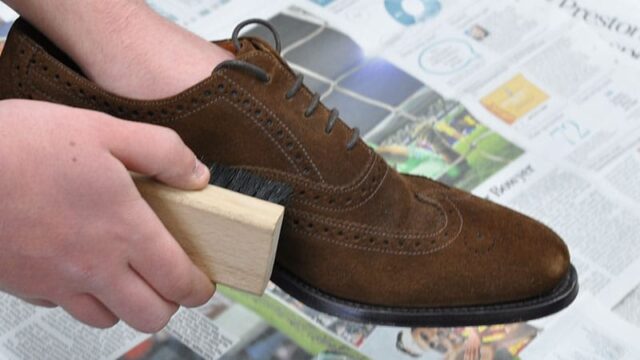 How to Keep Suede Shoes Clean
Most important of all, we should always try our best to keep our suede shoes clean. After you wear them out, brush off any soil or dirt before you keep them in a dry storage. Crumpled paper or cedar shoe tree are great for absorbing the humid. A suede protector is an essential to keeping your suede shoes in good form.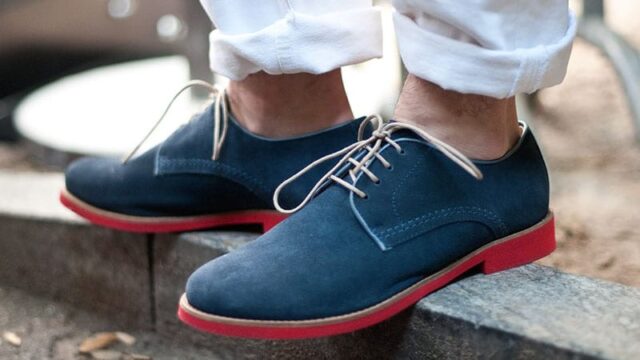 Suede Shoe Cleaning Products
If you are a suede shoe lover, you should have these items at home to keep a good maintenance of your beloved shoes. Specifically, suede protector, cleaner, brushes and erasers are extremely useful in removing stains and dirt efficiently. Many people overlook the importance of getting a shoe tree to maintain the shape of your shoes as you clean. Be sure to get one for your suede shoes.
How to Clean Suede Shoes Tips
Remove the shoe laces before you start cleaning
Use paper or a shoe tree to put inside the sole of your shoes to maintain the shape
Purchase items that are specified for suede shoe cleaning
Remove dirt or dried mud gently with soft brushes
After letting your shoes dry completely, brush them again or apply mink oil to make it look soft again