While everyone wants to look radiant, no one wants to appear oily, and powder is an excellent mattifier. In today's makeup trends, the matte finish has become something that is hard to achieve by any ordinary face powder or by not doing it correctly. Powder on top of your liquid or cream foundation helps to set it and prevent it from migrating into lines or sliding down your face. Certain compacts can also help to hide fine wrinkles and pores.
The powder is also an excellent foundation for applying blush, contour, bronzer, or shimmer. It works as a base that provides a fantastic finish. You may apply those products directly on top of your foundation if you like, but everything lasts longer when it is included. To ensure all these things are done in the right way, it is important for you to avoid mistakes and follow certain tips that can help you out in achieving expected results.
Some Of The Tips And Mistakes To Avoid When Using A Face Powder:
Let's check out some of the essential tips and things that you should keep in mind when next time you will be applying powder. Further in this article, we will discuss it in detail so that it can become easier for you in the future to achieve fantastic matte looks.
One of the biggest things you must remember is no matter what tips you use and mistakes you avoid. If you do not have good face powder, everything is useless. You must ensure that you have face powder made up of all the premium ingredients.
Not Cleaning Your Applicators: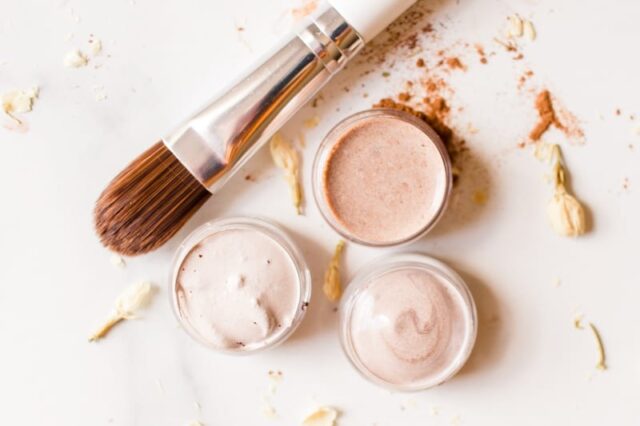 Your brush cleaning routine is insufficient. The specialist advises deep cleaning your brushes around once a month, as long as you're not sharing them with anyone. When your applicators are not good in condition and are not clean, they might not give you the proper application you want from them. One tip you can follow in cleaning your applicators is mixing a small amount of shampoo with water to remove any remaining makeup. After that, let the brushes air dry on a piece of paper.
Face powder or any makeup you apply to your face is applied through a specific applicator or tool, which should be in the best condition so that you get the expected results. However, that does not absolve you of responsibility for routine maintenance. After each usage, apply an instant brush cleaning spray and wipe away any leftover dirt with a paper towel. It will keep your brushes nice and shining and is quick and simple.
Choosing The Wrong Shade:
You select the incorrect shade for your skin tone. This often happens with people who do not have the idea of how to buy the right shade for their skin tone. You may believe that all you need to do is match the color to your complexion, but the compacts may be a bit trickier, especially if you have oily skin. It depends upon the skin quality or the type of skin you have. If you have oily skin, specialists suggest a shade or a half shade lighter. This way, you might get the suitable tone powder that can help you achieve the coverage you want.
This is because powder oxidizes when it comes into contact with oil, some of the specialists say. Depending on the shade, the compacts may become more peachy or brown. You must know what your skin type is, and while choosing a particular shade for yourself, you must check if it is recommendable for a specific type of skin or not.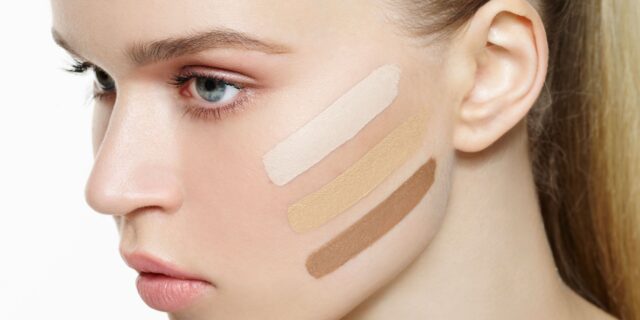 However, matching your powder to your skin is advised if you have dry or mixed skin. If you are looking for good face powder for all skin types then you can find here a variety of face powders that are made up of good quality ingredients and might help you to achieve the amazing looks.
The Bathroom Is Where You Keep Your Powder:
Ensure that you keep your compact in a cool, dry location like your bedroom. Your face powder might suffer significantly from humidity, ruining the application. The powder is a dry substance; if you keep it in the bathroom, it might not give you the flawless coverage you want. Many people make this mistake by keeping their compacts in the bathroom, that must be avoided, and you must keep it in a dry and cool place.
Because of the moisture that enters the compact, the formula is more likely to clump together in the packing and can make it all mushy and inappropriate for application on your face. It also has an impact on the pigments. Try to avoid this mistake next time to ensure that your face powder remains in good condition for a prolonged period.
You Don't Sweep Away Extra Powder:
You're aware that celebrities can appear a little powdered in solid lighting. You have seen many people that come in proper lighting, and the excess powder is all traceable on their skin, giving such a cakey look. Also, it looks highly artificial, which is one of the biggest mistakes you must avoid as it can end up making your whole look a little vague.
Many celebrities, or their makeup artists, frequently fail to complete this crucial step. If you're using a compact over foundation, dust your face with a clean, fluffy brush to remove any extra powder. Remove the excess, so you have the matte finish without the cakey look. You can only remove your foundation using a sponge. Extra transparent compact must be removed because it stands out when photographed with flash.
Conclusion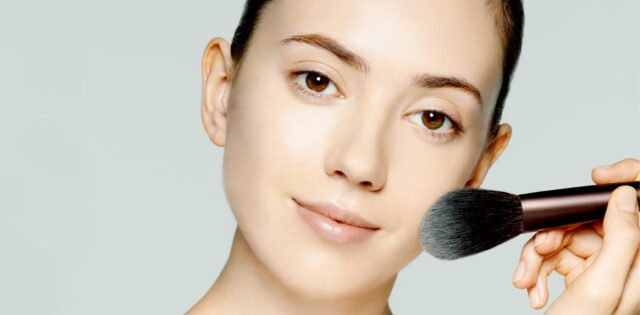 Next time you apply face powder on your skin, ensure you have all these things in check to get flawless looks and use the product in the most appropriate ways. This article will work for you as a guide and also help you out in saving your face powder and your looks.