[2020] 10 Best Smelling Pomades Brands Suitable For Men With Both Thin And Thick Hair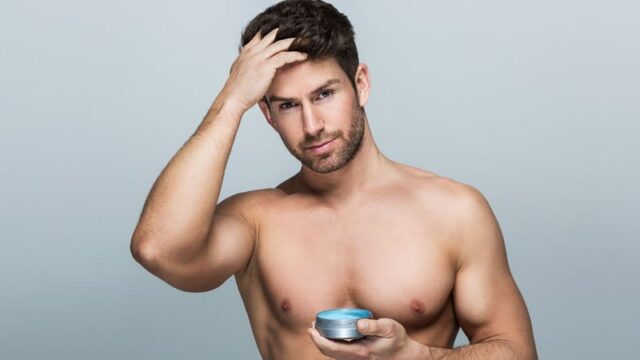 If you're feeling stuck and need some inspiration on what products to style your hair with, you have definitely come to the right place. Using the right product for your hair is the most important step to achieving a luscious and stylish look. The best pomade for black men's hair is the perfect go-to when you need a shiny, waxy, or hydrating formula to keep your hair in shape. Whichever look you're going for on the day, we will have you sorted. You can dive deep into our selection of the best men's pomade for thick hair and find the perfect product to achieve sexy, flawless hair.
1. Baxter of California Clay Pomade
The ultimate men's hairstyling product can be found right here in the Baxter of California's Clay Pomade. The blended formula of clay and beeswax makes this product a game-changer for men everywhere. Treat your hair to a strong-holding and texturizing product so you can have an everlasting stylish hair-do with Baxter of California clay pomade. This matte-finish Baxter of California clay pomade has a sweet scent of sage and citrus, leaving your hair smelling fresh and held in place. It promises to tame all types of unruly hair so you will be in good hands.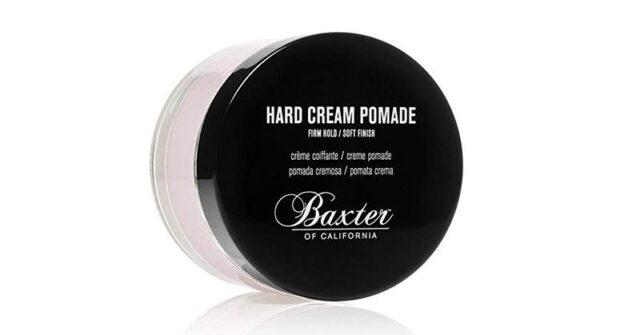 2. Layrite Original Pomade
Layrite Orignal Pomade achieves the perfect medium hold with this light and spreadable formula. You can expect to see a healthy shine rather than a greasy hairstyle after a few applications of this water-based Layrite Pomade. Layrite Pomade is suitable for almost every hair type and ensures a tight hold of your chosen style throughout the entire day.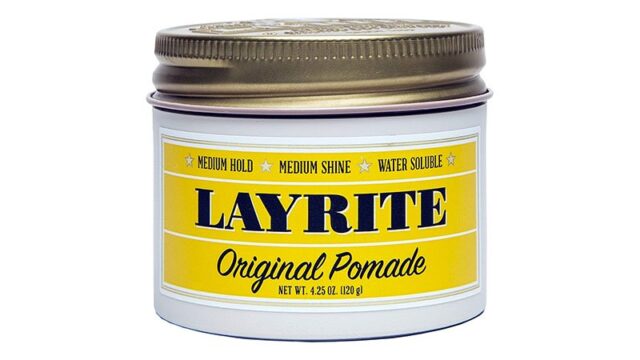 3. Blind Barber 90 Proof Pomade
For men who want to avoid greasy-hair after styling it, then the Blind Barber 90 Proof Men's Pomade will be your new favorite product. This formula is created without any oils or grease, which means the best pomade for the slick back will give you a long-lasting no-shine and no-frills finish. Scented with light tonka bean, this sweet-vanilla smell will leave you with a trail of admirers following your every step.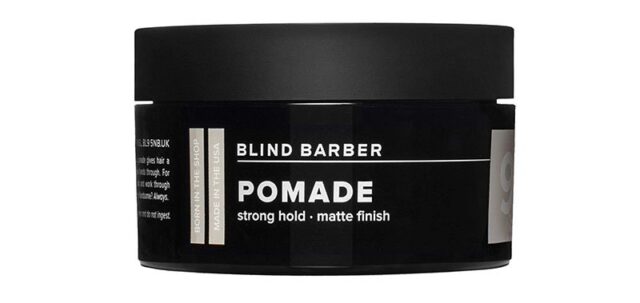 4. Uppercut Deluxe Pomade
The Uppercut Deluxe Pomade is the best smelling pomade packed full of great, hair-defining ingredients. Suitable for all hair lengths, it is perfect for defining side parts and slick backs so you can create your own ultimate, glowy hairstyle. If you ever need to re-start your style session, Uppercut will be easy to wash out as the best pomade for thick hair is water-based, so you've got a win-win!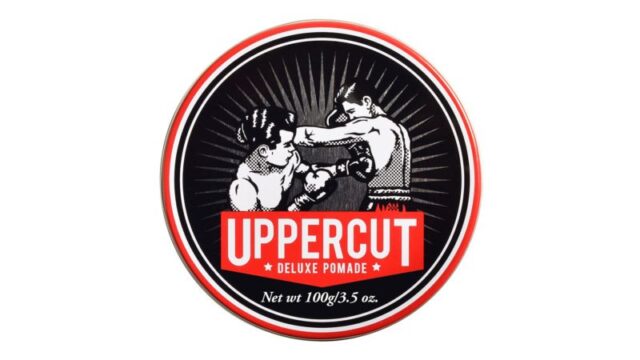 5. American Crew Pomade For Hold and Shine
The American Crew Pomade has one main purpose, and that is to provide men with the best hold and shine. If you're seeking structure and definition, then this pomade is the right choice. With medium hold and high shine, the best pomade 2020 can enhance your look with just one application. Made with all-natural ingredients and a water-based formula, the best pomade for thin hair is clear you will be looking smart and slick in no time.
All the content (images and text) of this post are property of lastminutestylist.com I spent a lot of time researching and editing, please respect my effort! Kindly refrain from plagiarizing the content of this blog.
6. Patricks M3 Matte Finish Strong Hold Pomade
Patricks M3 Men's Pomade prides itself on offering a strong-hold, with performance and longevity benefits. The best pomade Reddit will also last through your sweat-session as it is water-resistant. Using the best pomade for black men's hair will nourish and protect your hair, with ingredients like Saw Palmetto, red clover, sage, and Peptides. A combination of a stronghold and perfect scent – what more could you want?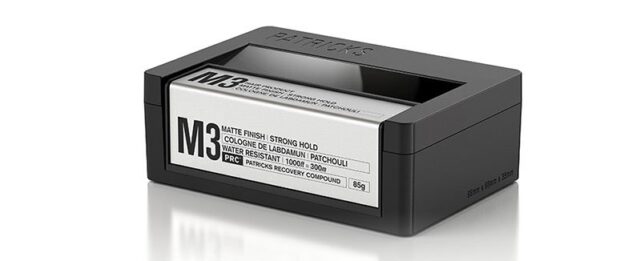 7. Smooth Viking Pomade
Smooth Viking Pomade offers a selection of styling options so you can achieve your dream hair-look after just one use. If you're after a slicked-back hairstyle, you can dampen your hair before applying the best pomade for slick back and be left with the ultimate shine. If you seek a more matte and textured look, apply a small amount of the best smelling pomade onto dry hair. Either option will leave your strands feeling stronger, sculptured, and slick after one application. Due to the water-based formula, this low-maintenance best pomade for thick hair is perfect for any hair type.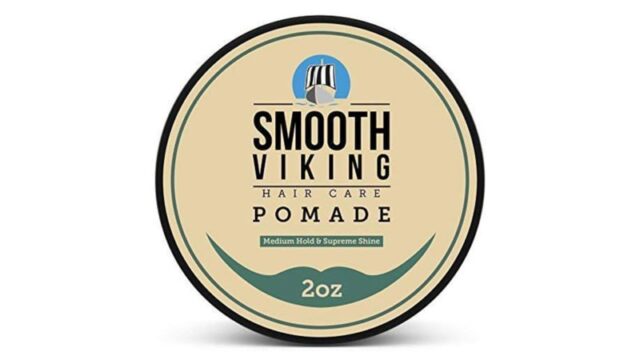 8. Suavecito Pomade Original Hold
The Suavecito Original Hold Pomade is the one for you if you're after a strong and structured hairstyle. If you find that your hair feels like straw after using Suavecito Pomade, then this Suavecito Pomade will be a dream come true. You can expect a non-crunchy finish and a great hold for your next hairstyle. A water-soluble Suavecito Pomade like this means that you can easily wash it out when you've finished flaunting your awesome haircut.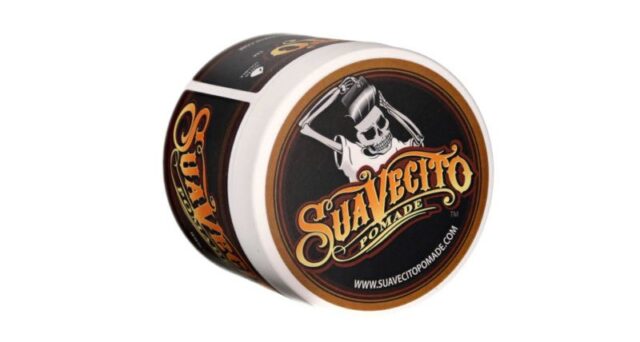 9. Rocky Mountain Barber Company Pomade
Skip the appointment with your hairdresser and let the magic happen at home with the Rocky Mountain Barber Company Pomade. Create any modern and edgy look with ease as you apply this product through your hair, leaving it set in place for long-lasting wear. As it is water-based, your hairstyle will be glistening with a natural shine and avoiding the look of dirty, oily hair. If you enjoy a natural-scented pomade then you're in luck, as the best pomade 2020 aims to have a minimal scent for your cologne or aftershave to do the talking. The best pomade for thin hair will be the perfect addition to your hair-styling regime.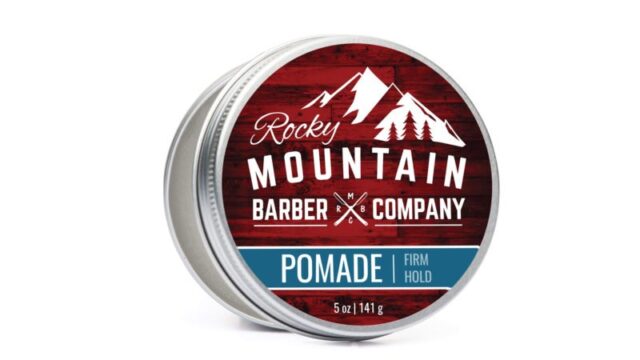 10. Redken Brews Cream Pomade
Whether it's a faux hawk or a classic hairstyle that you're looking for, the Redken Brews Cream Pomade can give you some assistance. Offering medium control and a smooth finish after just one application of the best pomade Reddit, you know your hair will look fantastic. Expect to receive compliments left, right, and center!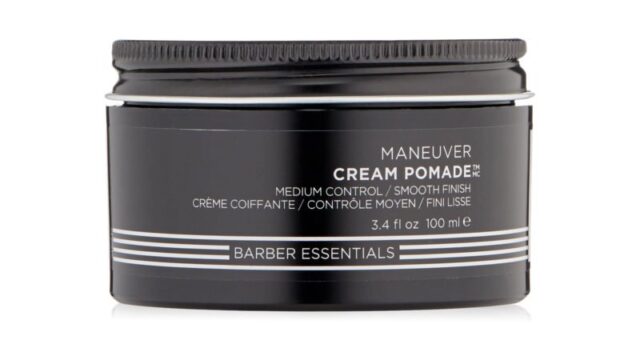 All the content (images and text) of this post are property of
lastminutestylist.com
I spent a lot of time researching and editing, please respect my effort! Kindly refrain from plagiarizing the content of this blog.